Published: Monday, November 14, 2022 01:50 PM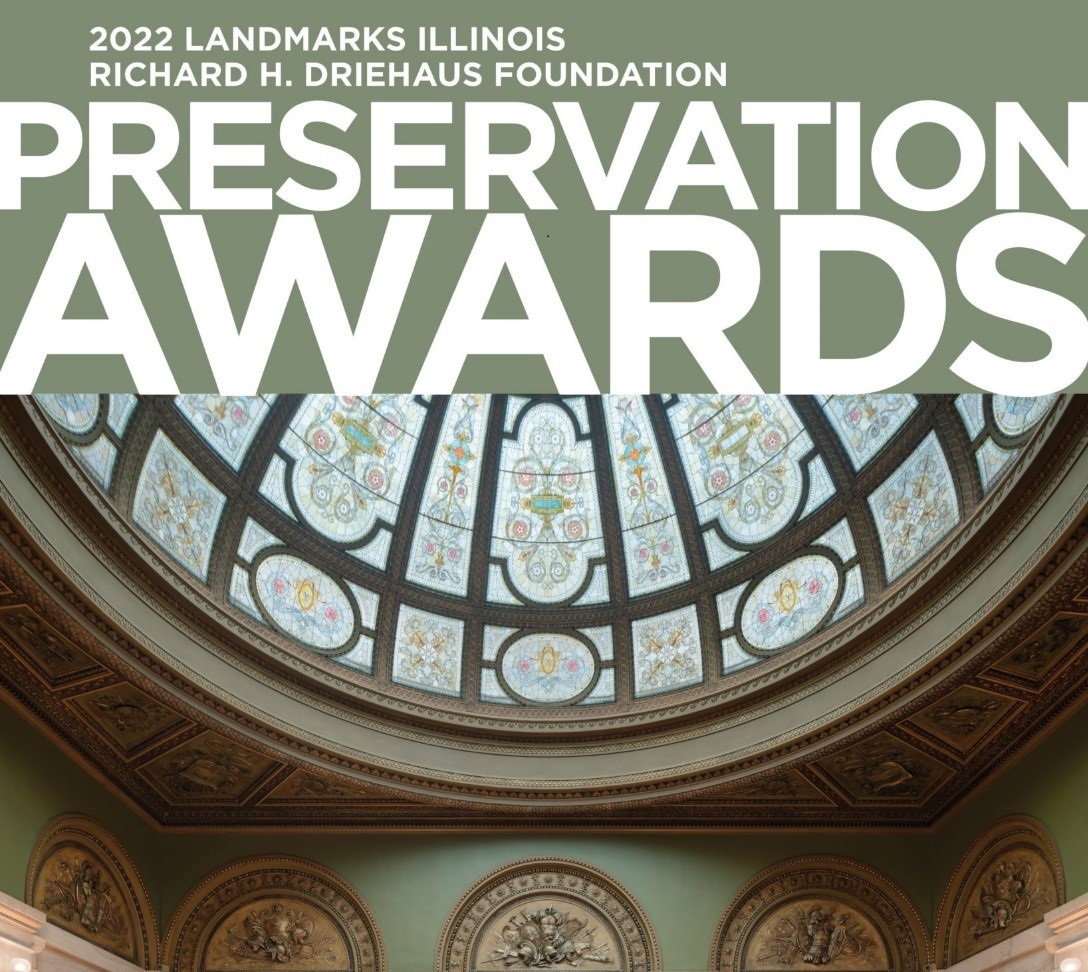 When thinking of visiting Chicago, the first thing that comes to mind might be the Sears Tower, the Bean or the Ferris Wheel at Navy Pier. These are all famous landmarks of the city. Landmarks are a staple of towns and cities, and are the most recognizable aspects of a town that can draw in tourists or fill residents with pride. Landmarks in any town deserve to be recognized and preserved, which is exactly what the Landmarks Illinois Richard H. Driehaus Foundation Preservation Awards accomplish. Multiple locations in Illinois have been chosen for the 2022 Awards.
This year was the 29th annual anniversary of the awards program, which celebrates preservation efforts in Illinois. The winners are chosen by a jury of preservation professionals across all of Illinois, who select locations based off of the positive impact on their community, the way it inspires others to save places, and the degree to which it aligns with Landmarks Illinois' mission. Landmarks Illinois was established in 1971 and is the state's leading voice for historic preservation. They help communities all over the state save the important places in their lives through a wide range of programs, such as the Preservation Awards.
This year awards such as the Award for Advocacy, the Award for Restoration and the Award for Rehabilitation were given out, among others. The Award for Advocacy was bestowed upon Hotel Belleville in Belleville. The 91-year-old former hotel has been rehabilitated into an affordable housing development called "Lofts on the Square." The Award for Restoration was given to the Chicago Cultural Center Grand Army of the Republic Rooms. This building is Chicago's main public library, and has undergone $15 million in restoration to preserve its original features. The Award for Rehabilitation was granted to Crown Brew Coffee Co. in Marion. The coffee shop opened in October 2020 in a 120-year-old building. The coffee shop was rehabilitated by its owners, and was the first business to open in a city-led downtown revitalization effort, proving what is possible when local governments and business owners come together for their town's economic development.
To see the full list of 2022 recipients of the Richard H. Driehaus Foundation Preservation Awards you can visit here.