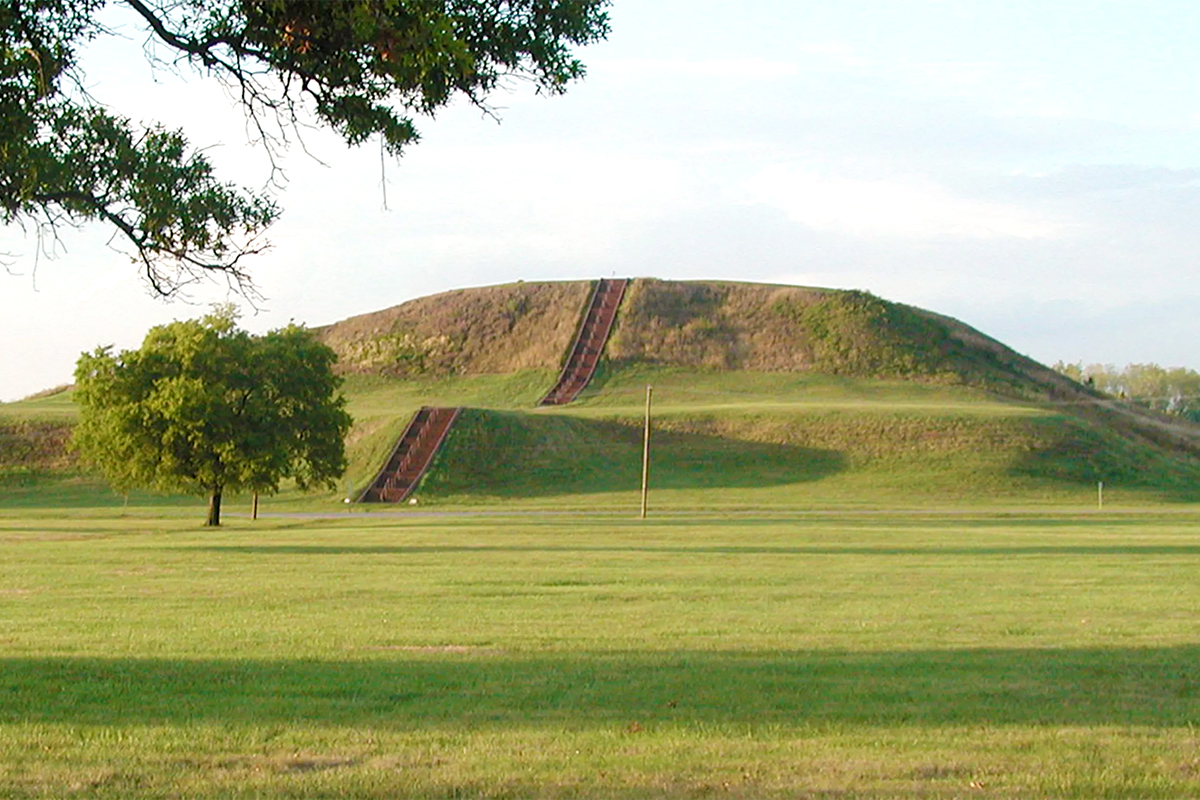 The remains of the most sophisticated prehistoric native civilization north of Mexico are preserved at Cahokia Mounds State Historic site, located a few miles west of Collinsville, Illinois in the southwestern part of the state. Here lie the archaeological remnants of the central section of the ancient settlement that is today known as Cahokia.
In 1976, The Cahokia Mounds Museum Society was founded as a not-for-profit to support the historic site. Their mission is to promote for the public benefit the educational and scientific aspects of Cahokia Mounds and associated archaeological sphere. The society recently received an award of excellence from the American Association of State and Local History for their augmented reality experience, "Back to the City of the Sun."
"Back to the City of the Sun" brings the past to the present with audio and video through an app for personal smart devices. On the tour, visitors can see the temple that once stood on Monks Mound and other cultural aspects of the site that were present 1,000 years ago through the camera of a smart phone or other device.
The 2023 award of excellence is part of the American Association of State and Local History's Leadership in History awards, the most prestigious recognition for achievement in the preservation of state and local history.
The Cahokia Mounds State Historic Site is located at 30 Ramey St. in Collinsville. The site's interpretive center and gift shop are currently closed for renovations, however the grounds are open to the public daily from 8 a.m. until dusk and guided tours take place twice per day, Wednesday through Sunday. For more information, visit IDNR's website.