Published: Monday, May 16, 2016 03:23 PM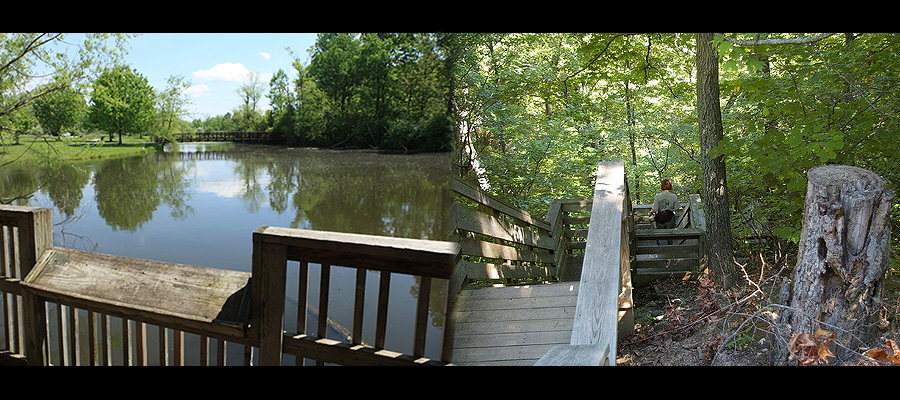 Looking to have a great time outdoors? Then check out Fox Ridge State Park.
Located in Charleston, Fox Ridge State Park is a scenic spot along the Embarras River that is known for its miles of gorgeous hiking trails. Though the trails can be steep, eighteen picturesque wooden bridges and numerous benches allow climbers a place to rest. If you do go hiking, the staircase to Eagle's Nest climbs 144 steps to a deck with a beautiful view of the river.
Fox Ridge State Park offers opportunities for camping and picnicking. Reservations are available at www.reserveamerica.com. Picnic areas are scattered throughout the park with grills, playgrounds, two baseball diamonds and volleyball courts for family fun.
The northern area contains 1,129 acres open for public hunting. Sportsmen can hunt large game, such as deer and turkey. Dove, quail, pheasants and other upland game can also be hunted. More details can be found on the Hunter Fact Sheet.
Lake Charleston, only 4 miles from the park, provides a chance to catch bluegill, carp, channel catfish largemouth bass and other fish. More information on fishing at Lake Charleston can be found here.
Another nice feature at Fox Ridge are two canoe launches that offer a 5 mile journey on the Embarras River.
With April showers behind us, now is a great time to check out Fox Ridge State Park.