Published: Wednesday, August 03, 2016 10:44 AM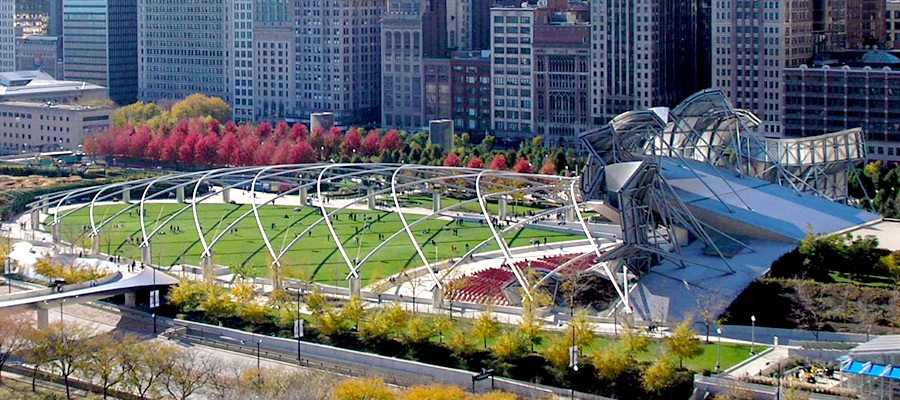 Millennium Park is a state-of-the-art public space in an urban area that showcases why Chicago is one of the world's greatest cities.
Whether you're a Chicago resident or a tourist, Millennium Park is a place you need to visit. Located in downtown, the park is an epicenter for entertainment, art exhibits, family fun and impressive architecture and landscape design.
Throughout summer, free concerts, films, exercise classes, activities for kids and more are offered. Several events are held at the Jay Pritzker Pavilion, which stands 120 feet high and is known for being one of the world's most amazing outdoor music pavilions. If you get hungry or thirsty while watching a concert or movie, food and drink options are available.
In addition to Jay Pritzker Pavilion, many other stunning pieces of art and architecture are on-site.
Offering an urban model for responsible horticulture, Lurie Garden features a wide variety of plants and wildlife. It had 4 million visitors from 38 countries and 48 states in 2015.
Millennium Park has become a popular attraction for Pokemon Go players. Thousands recently participated in a Pokemon Go meetup at the park.
Whether you are looking to catch a Pikachu, relax at the garden or take in a concert, Millennium Park can meet your needs.