Published: Thursday, August 25, 2016 11:01 AM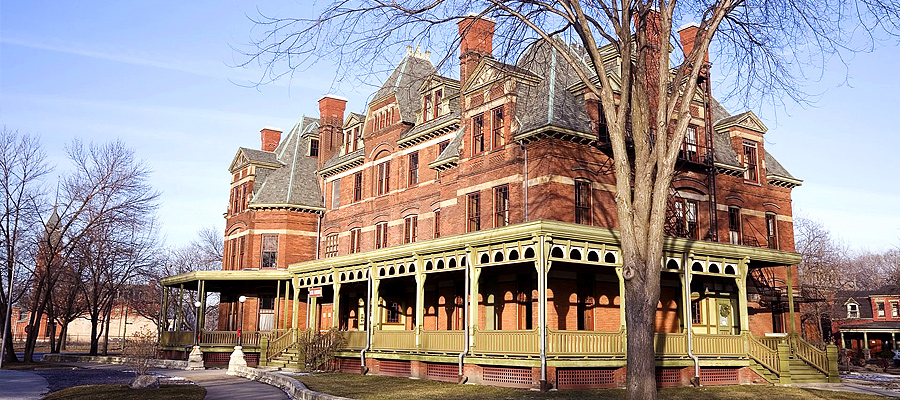 The National Park Service celebrates its 100th anniversary this week, and Illinois is home to five properties that fall under its stewardship.
The Lincoln Home National Historic Site in Springfield has been overseen by the National Park Service since 1972. The only home President Abraham Lincoln ever owned was visited by more than 230,000 people in 2015. He and his family lived there from 1844 until 1861 after his election to the presidency.
• Click here for a list of upcoming events at the Lincoln Home neighborhood to celebrate the National Park Service's centennial.
One of the newest additions to the National Park Service is the Pullman National Monument in Chicago. Also known as the Pullman Historic District, the area was the nation's first planned industrial community and was where the Pullman sleeping car for trains was produced. The district became part of the National Park Service in 2015.
The Trail of Tears National Historic Trail in far southern Illinois marks the route that thousands of Cherokee people traveled in the 1830s when the U.S. government forcibly removed them from their homelands east of the Mississippi River and sent them to territory in the West. Hundreds of Native Americans died during the trek, and thousands perished from the consequences of the relocation.
The 3,700-mile Lewis and Clark National Historic Trail commemorates the route of the Lewis and Clark Expedition between 1804 and 1806 under President Thomas Jefferson. This was the first effort to explore, map and study the western United States. The trail begins in Wood River, Illinois, and extends to Oregon.
The Mormon Pioneer National Historic Trail marks the route that some 70,000 Mormons traveled in the mid-1800s to escape religious persecution. The Pioneer Company of 1846-1847 established the first route of Mormon migration from Nauvoo, Illinois – the Mormon church headquarters and one of Illinois' largest cities at the time – to Salt Lake City, Utah.
By preserving, maintaining and promoting these historic and cultural sites, the National Park Service makes a sizable contribution to the Illinois economy. In 2015, visitors to National Park Service lands in Illinois spent $13.9 million ON hotels, restaurants, retailers, gasoline, camping and other recreational industries, according to park service figures. This tourism supports more than 200 jobs, $7.8 million in labor income, $12.6 million in value added and $20.5 million in economic output in the state economy.