Published: Thursday, September 08, 2016 03:26 PM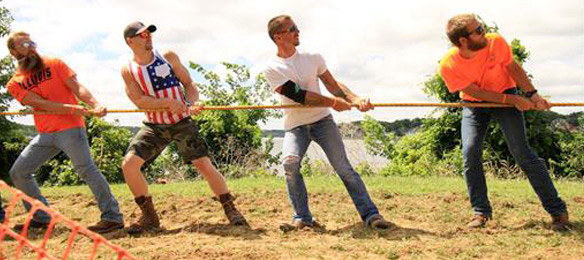 Illinois remains decade-long champion of Mississippi River Tug of War
For the past nine years, Illinois has proven its dominance in at least one offbeat contest: Winners in an epic tug of war competition across the Mississippi River itself.
The contest between residents of LeClaire, Iowa and Port Byron, Illinois shuts down river traffic for five hours and tasks both sides with pulling on a 2,700-foot rope extended over the river. Despite a training regimen that included an $8,000 tug of war pit, the Iowan team has been unable to best Illinois over the past nine years. The winning town brings home a 2-foot-tall eagle statue and bragging rights.
For more on the annual contest that began in 1987, visit the Wall Street Journal.