Published: Monday, October 03, 2016 03:57 PM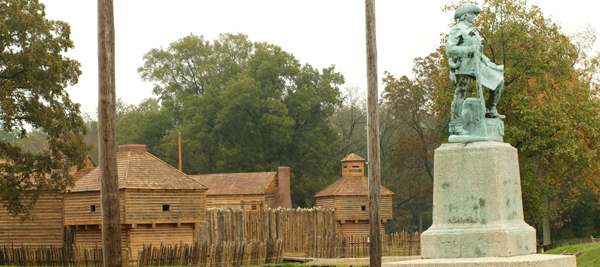 With the leaves changing color, October is a great time to visit Fort Massac State Park in Metropolis.
The park, which is steeped in history dating back centuries, has been preserved since 1908, when it became the Land of Lincoln's first park.
The unique Fort Massac Encampment attracts approximately 200,000 people and is held for two days each October. At the event, Illinois' frontier history is re-created by historical actors and skilled craftspeople. People attending can view military camps, see crafts and visit booths with period food and drinks.
Other times throughout the year, Fort Massac State Park hosts "living history" weekends that bring the past back to life. The visitor center has information about an 1802 American fort that once stood on the site, a prehistoric artifact display and a history video about Fort Massac.
Fort Massac is also a good spot for activities. Visitors can enjoy camping, picnics and multiple trails. Hunting is permitted for squirrel, woodcock, dove, deer and rabbit in some parts of the park. Anglers can catch bullhead, carp, catfish, crappie and largemouth bass.
The park also has an 18-hole disc golf course.
If you do visit Fort Massac, remember that the park is in Superman's hometown. You will want to have your photo taken at the world-famous Superman Statue on Superman Square.