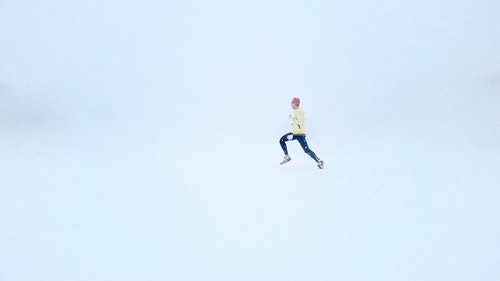 According to a survey conducted by YouGov, a significant portion of Americans are resolving to eat better and exercise more in 2018. Those focusing on health and wellness this year should visit the Fay Pickering Memorial Trails at Mill Creek Park in Marshall, where over nine miles of running, hiking and mountain biking trails are open 24 hours a day, all year long.

Four single-track trails snake through the old growth forests near Mill Creek Lake at an average grade of nine percent and a maximum grade of 64 percent. The trail system is classified as intermediate, but individual trails can be modified for runners, hikers and bikers of all skill levels from beginner to expert.

Those who enjoy outdoor recreation with their canine companions will be glad to know that the park allows dogs to roam off-leash. Motorized vehicles and horses are prohibited, and trail users are discouraged from using the trail in wet conditions.

For the truly brave, the Ninth Annual Clark County Polar Bear Dare Trail Run will take place on Jan. 13, 2018. The run includes 10.3-mile, 3.9-mile and half-mile races followed by a mountain bike race. The event is expected to take place regardless of weather, giving athletes an opportunity to compete in unique conditions.

The Fay Pickering Memorial Trails system is considered one of the best in the state. It is about a 20-minute drive from I-70 in Clark County and features a restroom and pavilion at the trailhead near the dam at Mill Creek. For more information, call 217-889-3901.