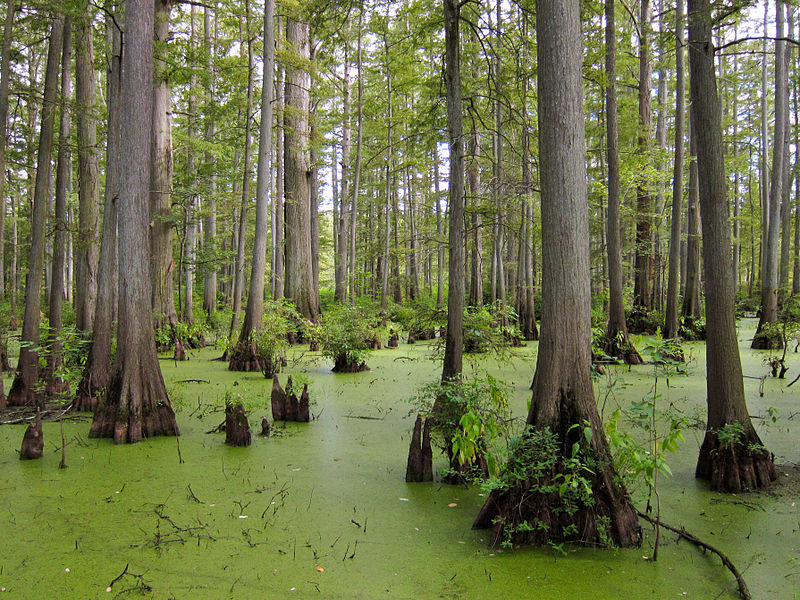 This month, we are featuring a unique conservation area in Illinois' "Little Egypt" region called Cache River State Natural Area. The park exists to preserve unique wetlands that are home to a wide variety of protected flora and fauna.
The Cache River wetlands sit within a floodplain carved thousands of years ago by glacial floodwater from the Ohio River. Growing throughout the wetlands of the Cache River State Natural Area are large cypress trees, many of which are over 1,000 years old and more than 40 feet in diameter. The Cache River wetlands are home to Illinois' state champion bald cypress tree, which is noted for its height, trunk girth and thick canopy of branches and leaves.
The 14,960 acre park spanning three counties was designated a Wetland of International Importance due to the migratory waterfowl and shorebirds that live in and pass through the area. Through the end of March, the park is a popular location for spotting bald eagles.
To protect the wetlands and educate the public about their importance, The Barkhausen-Cache River Wetlands Center was completed in 2004. At the Wetlands Center, visitors can learn about the cultural and natural history of the watershed.
The Barkhausen-Cache River Wetlands Center is also the terminus of a 48-mile-long Tunnel Hill State Trail, which runs from Harrisburg to the Cache River. Park officials encourage visitors to explore the wildlife area on the handicap accessible hiking trail, the wildlife viewing mound and creek bed on foot, bicycle or kayak. Visit here for information on hiking, biking, hunting, fishing and canoeing.
To contact the Wetlands Center call 618-657-2064, Wednesday through Sunday from 9:00 AM to 4:00 PM. The Wetlands Center is located at 8885 State Route 37 South, Cypress, Illinois 62923, two miles north of the intersection of State Route 169 and 37; nine miles south of the intersection of State Route 146 and 37.