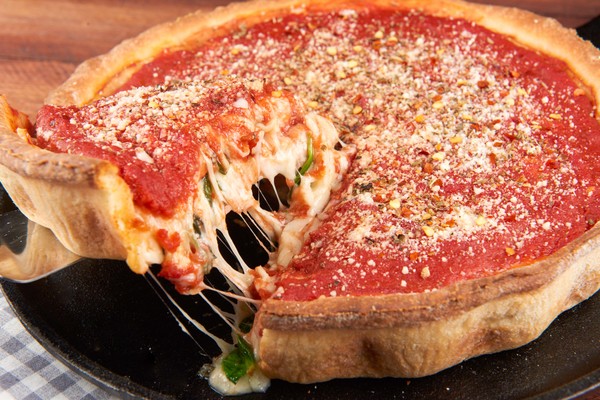 Chicago is known for its signature deep-dish pizza. Now, the city is home to the pop-up U.S. Pizza Museum.
The museum opened last week at the Roosevelt Collection, the mixed-use development in Chicago's South Loop, and is scheduled through the end of October. If there is enough interest, organizers say they will consider extending the engagement.
It's open on Fridays from 5 p.m. to 8 p.m. and Saturdays and Sundays from 11 a.m. to 6 p.m. Admission is free to all ages, but an online reservation is required for timed entry. The first wave of tickets is available now.
Founded by Kendall Bruns, the museum showcases pizza art, pizza-themed clothing, pizzeria menus, pizza ads, pizza toys, pizza-themed magnets and pizza books.
Throughout the summer, the U.S. Pizza Museum and the Roosevelt Collection will partner to offer events and activities such as dough-making demonstrations, pizza parties and book signings.
Visitors can make online reservations for timed entry here.