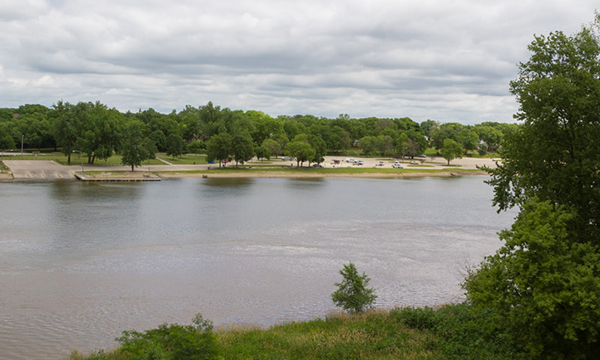 In honor of the shortest month of the year, February's park of the month is William G. Stratton State Park in Morris. At only 618 acres, the spot on the Illinois River is the smallest in the state park system.
While it may be small, the Northeastern Illinois state park is enjoyed by many people each year. It was initially constructed in 1959 to give boaters and anglers access to the Illinois River near Morris. While February generally feels more like winter than spring in Illinois, the park is also a great destination for warm-weather recreation.
The relatively small size and recent establishment of William G. Stratton State Park does not decrease its popularity. The park includes a large parking lot that can fit over 100 vehicles with boat trailers. Boaters have access to four public launching ramps for fishing, water-skiing or simply passing an afternoon on the water. There is also a jet ski launching area on the east side of the park. On shore, there are picnic facilities along the banks of the river as well as restrooms and access to drinking water.
During the summer and fall, Stratton State Park is a popular staging location for fishing and waterfowl hunting on the Illinois River. The area is heavily populated with ducks and geese and the river teems with sauger, striper, bass and crappie.
The park is bounded on the north by the Illinois & Michigan Canal State Trail, making it accessible to hikers, bicyclists, runners and snowmobilers via the 61-mile limestone path. Because it is a launching area for motorized watercraft, swimming and wading are prohibited in the area of the Illinois River adjacent to William G. Stratton State Park.
Small but with plenty to offer fishermen, hunters, boaters, jet skiers and water skiers in Northeastern Illinois, William G. Stratton State Park will soon be crowded with people enjoying the Illinois River. Call 815-942-0796 for more information to plan your excursion today.