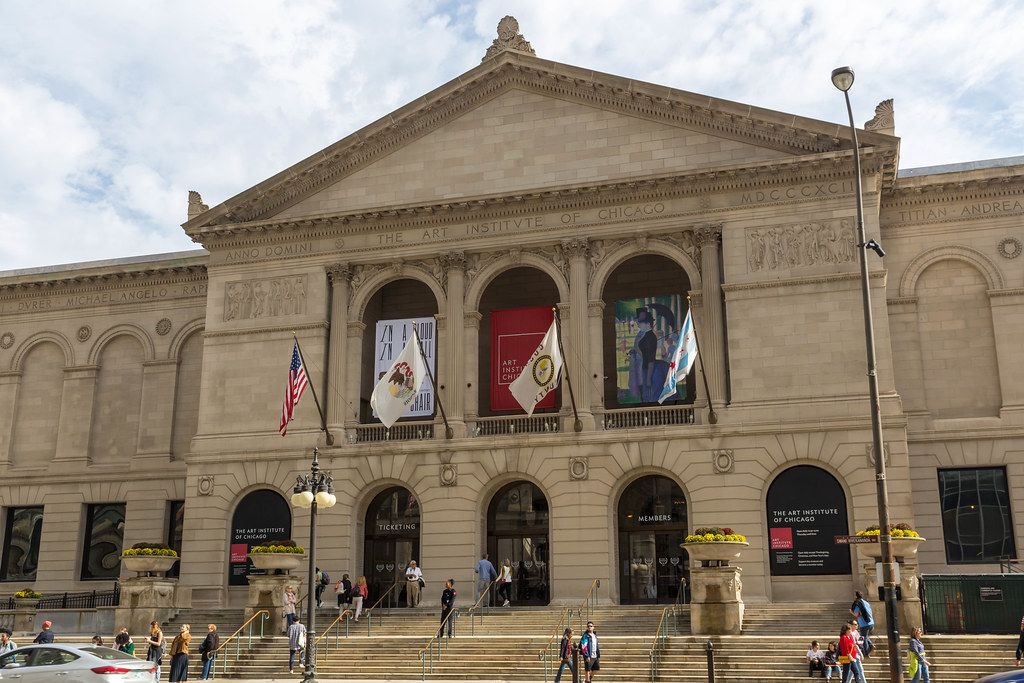 Illinois is home to over 280 museums, including over 25 museums dedicated to art and design. Nov. 9 is 'Go to an Art Museum Day,' and visiting a museum sometime soon is a perfect way to celebrate this day. Here are some of the top art museums in Illinois!
The Art Institute of Chicago – Known as Chicago's No. 1 museum, the Art Institute of Chicago was founded in 1879, and has grown substantially over the last century and a half. It is committed to contributing to an inspired and just society as well as advancing racial justice. In addition, the Art Institute of Chicago is mindful that their museum stands on Native American land. The museum shares collections of art across time, culture, geography and identity.
Museum of Contemporary Art – Founded in 1967, the MCA's mission is to exhibit new and experimental art and media. It has a contemporary art collection of over 2,000 pieces. It considers contemporary art to be different from the general art world because in general art, the values of the past are enshrined, but contemporary art showcases new ideas. The museum works closely with their community to create space for dialogue, growth and learning.
National Museum of Mexican Art – The National Museum of Mexican Art was founded in 1982, and represents the Mexican community from their own point of view and their own voice. Their mission is to show appreciation and knowledge of Mexican art and culture. They have one of the country's largest Mexican art collections, including more than 18,000 seminal pieces from ancient Mexico to present day. The museum also hosts cultural programs such as theater, dance and music.
Rockford Art Museum – Comprised of more than 2,000 works of art, the RAM has modern and contemporary art from the 19th and 20th centuries through today, from American Impressionist paintings to African American Art from the Black south. Its focus, however, is on regional art with an emphasis on Illinois artists. Its mission is to foster creativity and build community through visual arts.
Frank Lloyd Wright designed The Dana Thomas House in 1902 for Susan Lawrence Dana, a forward-thinking socialite living in Springfield. The home is the 72 building designed by Wright, and contains the largest collection of site-specific, original Wright art glass and furniture. The house was sold to the state in 1981 and is maintained by the Historic Preservation Division of the Illinois Department of Natural Resources.
Contemporary Art Center of Peoria – The CAC was founded in 1996. Its mission is to advance, develop and understand contemporary art, educate diverse students, provide opportunities for viewers and artists through culturally and artistically diverse exhibitions, and enrich the community. From science fiction art to cartoons, this museum has a wide arrangement of art.
Do any of these museums sound interesting to you? If so, celebrate 'Go to an Art Museum Day' by popping in.