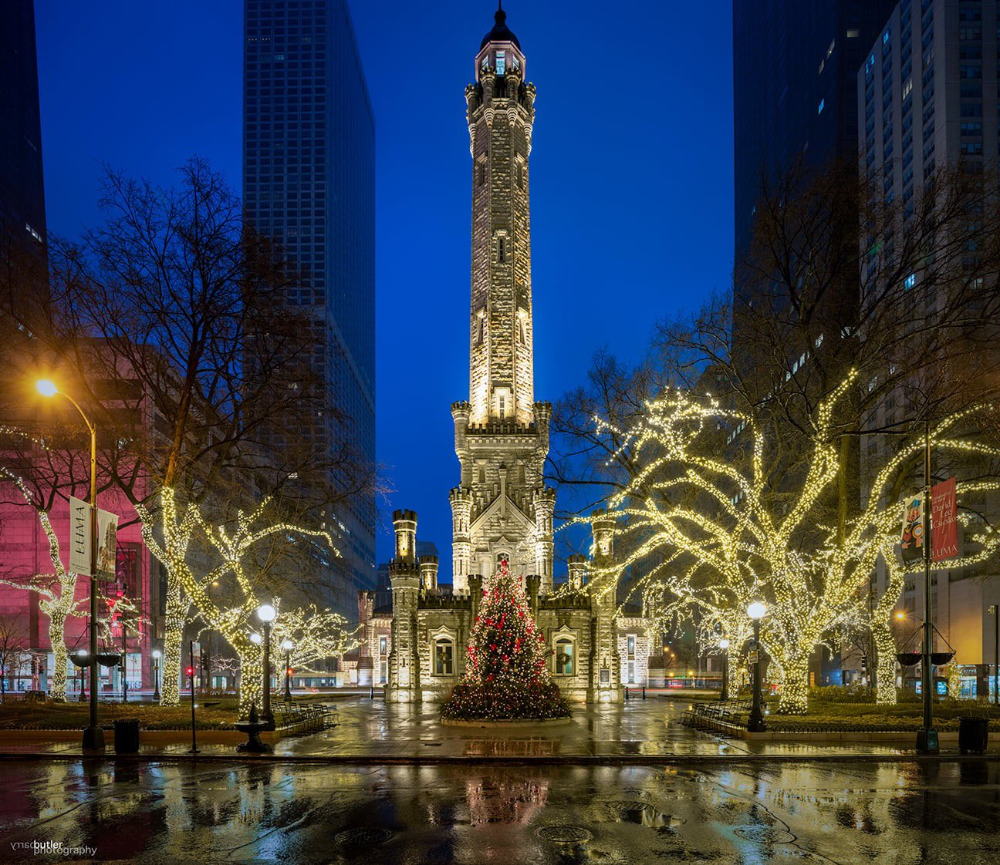 For 32 years, the Wintrust Magnificent Mile Lights Festival has been a beloved tradition for Chicagoans and people across the nation that visit the Windy City for the holidays. The Magnificent Mile Light Festival is located along the heart of Michigan Avenue. The festival is hosted annually on the Saturday before Thanksgiving. This year it will be held on Nov. 18.
The history of holiday celebrations on Michigan Avenue date back to 1949 when members of the Greater North Michigan Avenue Association displayed a 50 foot tall Christmas tree in Water Tower Park. The grand tree was adorned in 1,500 lights and a six foot star topper. However, the Magnificent Mile Light Festival as we know it developed after the Saks Fifth Avenue shop decided to decorate the trees outside of the their shop with white lights instead of their traditional ornaments. Soon after, other shops along Michigan Avenue began to adopt the tradition and displayed their own lights. This trend evolved into the festival which now displays 200 trees in sparkling lights with one million lights scattered along the mile.
This year, the holiday festivities that will be available include pictures with Santa, musical performances, a tree lighting ceremony and a fireworks show at the conclusion of the event. Shops along the Magnificent Mile will also be participating in the holiday activities and booths will be located in Pioneer Court. Activities will be held throughout the day from 11 a.m. to 7 p.m.
For more information about the Magnificent Mile Lights Festival, visit their website here.
Happy holidays!