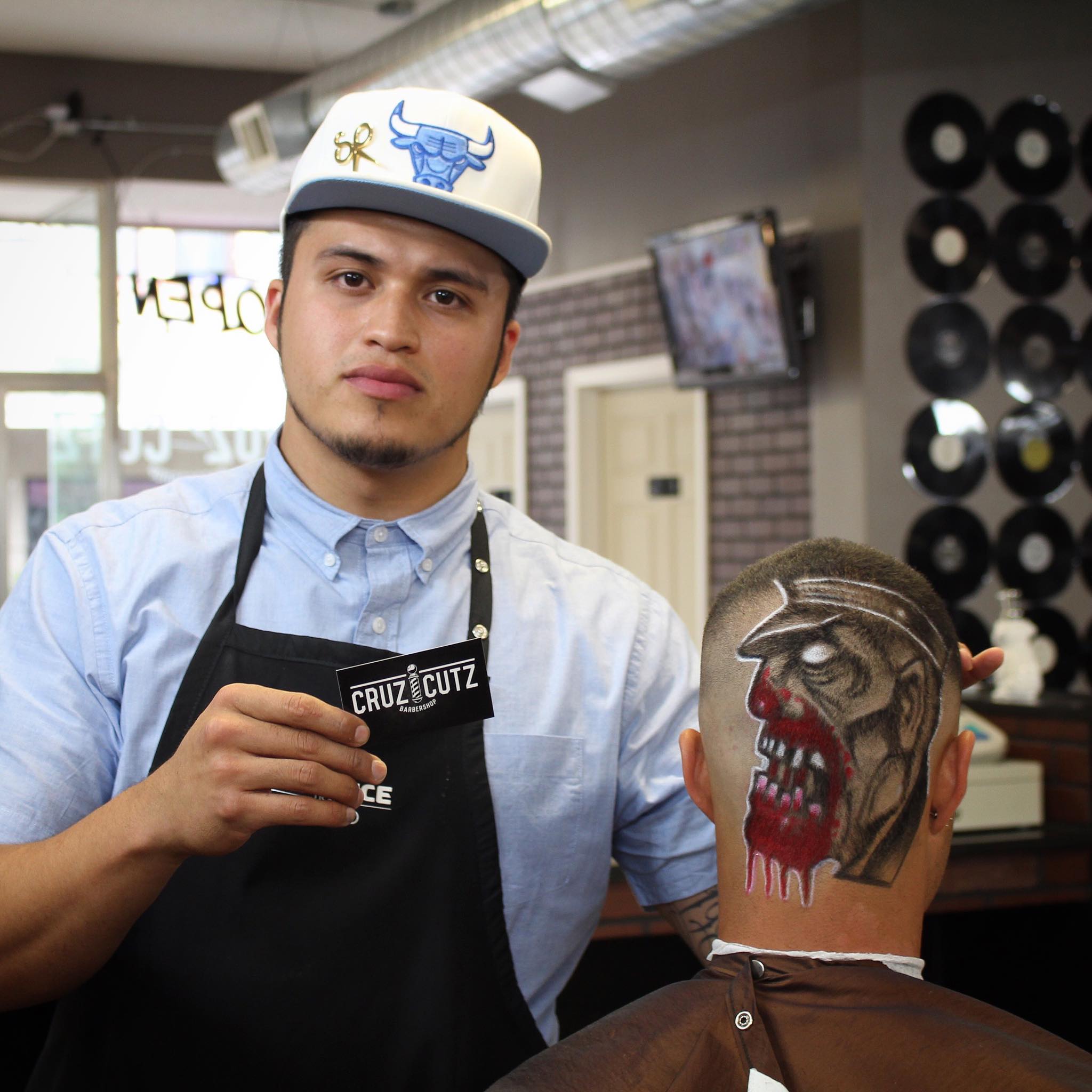 Jesus Cruz is a barber and the owner of Cruz Cutz in Downtown Moline. He cuts a variety of intricate designs in his clients' hair, including everything from a name to cartoon characters.
How long have you been an artist or when did you start? Was there a single incident or moment when you realized this was your passion? If so, tell us about it.
I believe I've been an artist all my life. I was that kid in class that drew all over his notebooks and all his homework. I just really enjoyed being able to express myself in many ways. I always appreciated art, done with pencil, markers, spray paint and just art in general. Growing up, my dad got a few tattoos, and I remember thinking that was the coolest thing in the world. There used to be this magazine you could buy at the Mexican store called Low Rider, which had this section with a bunch of artists who draw using pencil. I would always go buy them and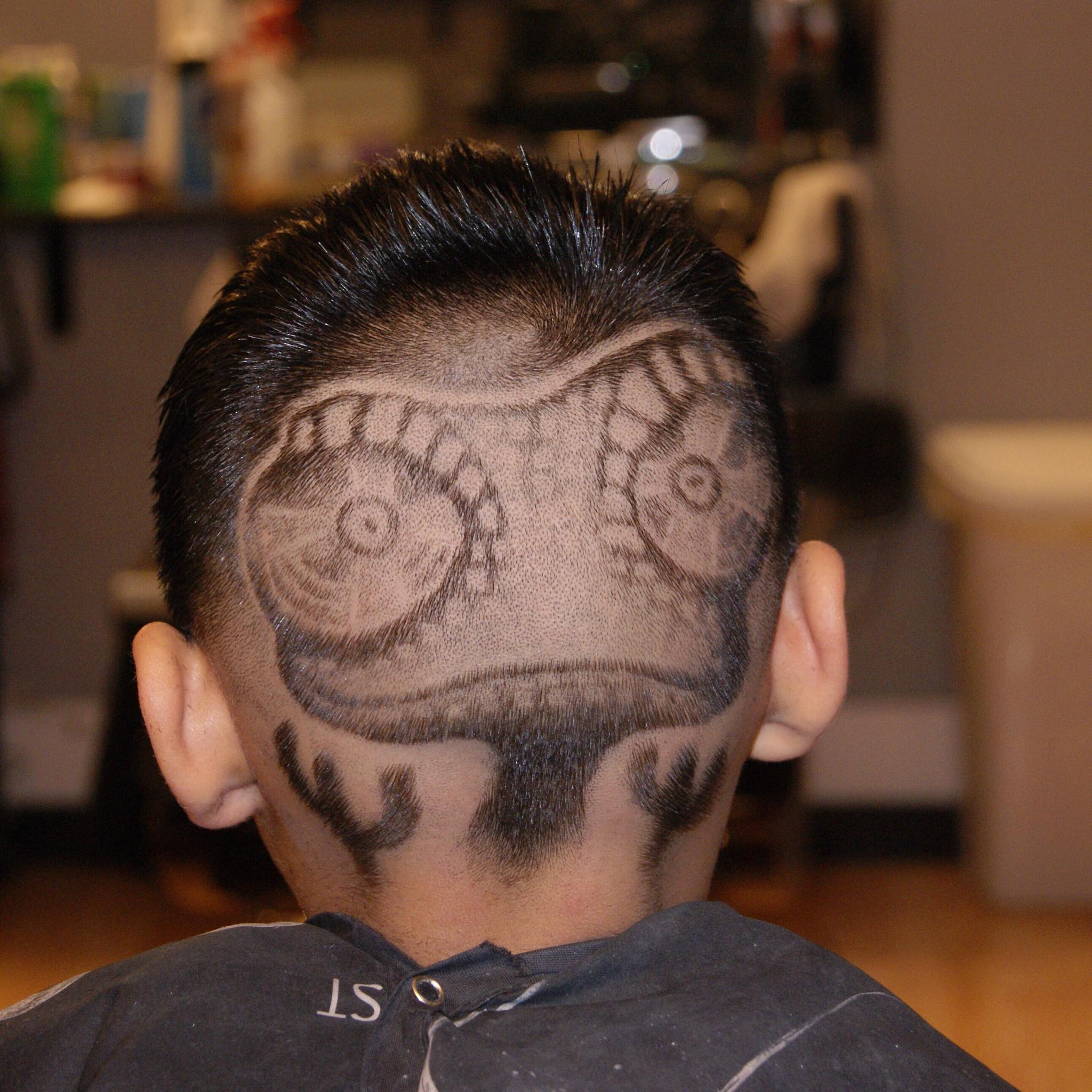 be mesmerized by all the art in magazine. I would go home and try to mimic some of the pieces. That's when I knew I had a passion for art.
Illinois has been factored into your work in the past. What does being able to live and work in Illinois mean to you?
Being able to work in Illinois and start up my business here is a great feeling. I have my family and friends here. I graduated in Moline, Illinois. So this is home to me. I'm very thankful to be able to work here.
What opportunities does Illinois present for local artists?
Illinois has a variety of local art fairs that artists can take advantage of and show off their work.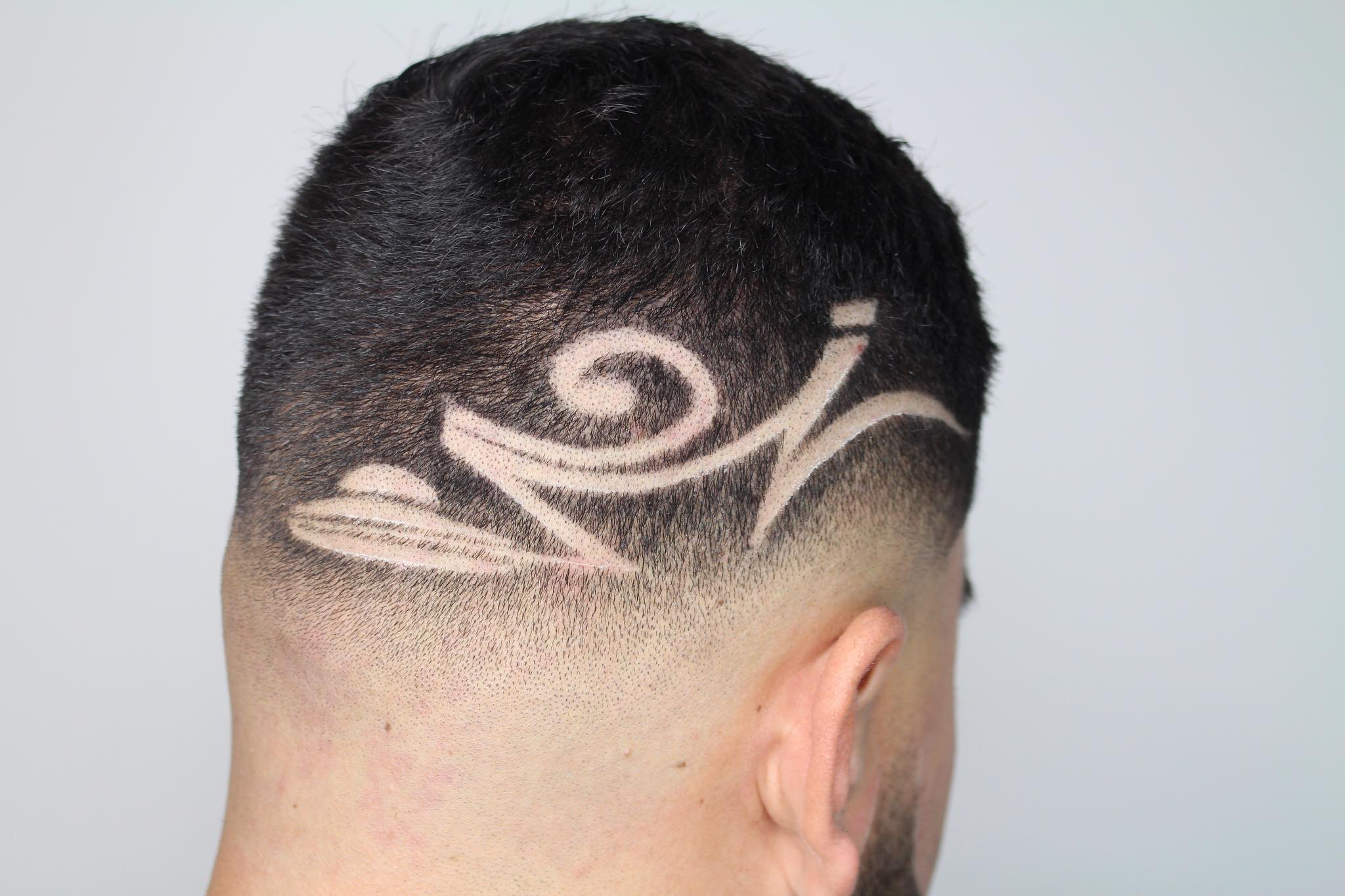 What do you like about Illinois?
I like that I've met people from all walks of life. It's really inspired me and broadened my portfolio.
What is your favorite medium to work in?
My favorite medium right now I would have to say is hair. I own Cruz Cutz Barbershop here in Downtown Moline. So, cutting hair and doing hair designs is something I do every day. I'm able to express how I feel in these haircuts and have fun at the same time. I do anything from Super Mario, dog portraits, flowers, really anything in hair, and with hair growing back so fast, I always have a canvas.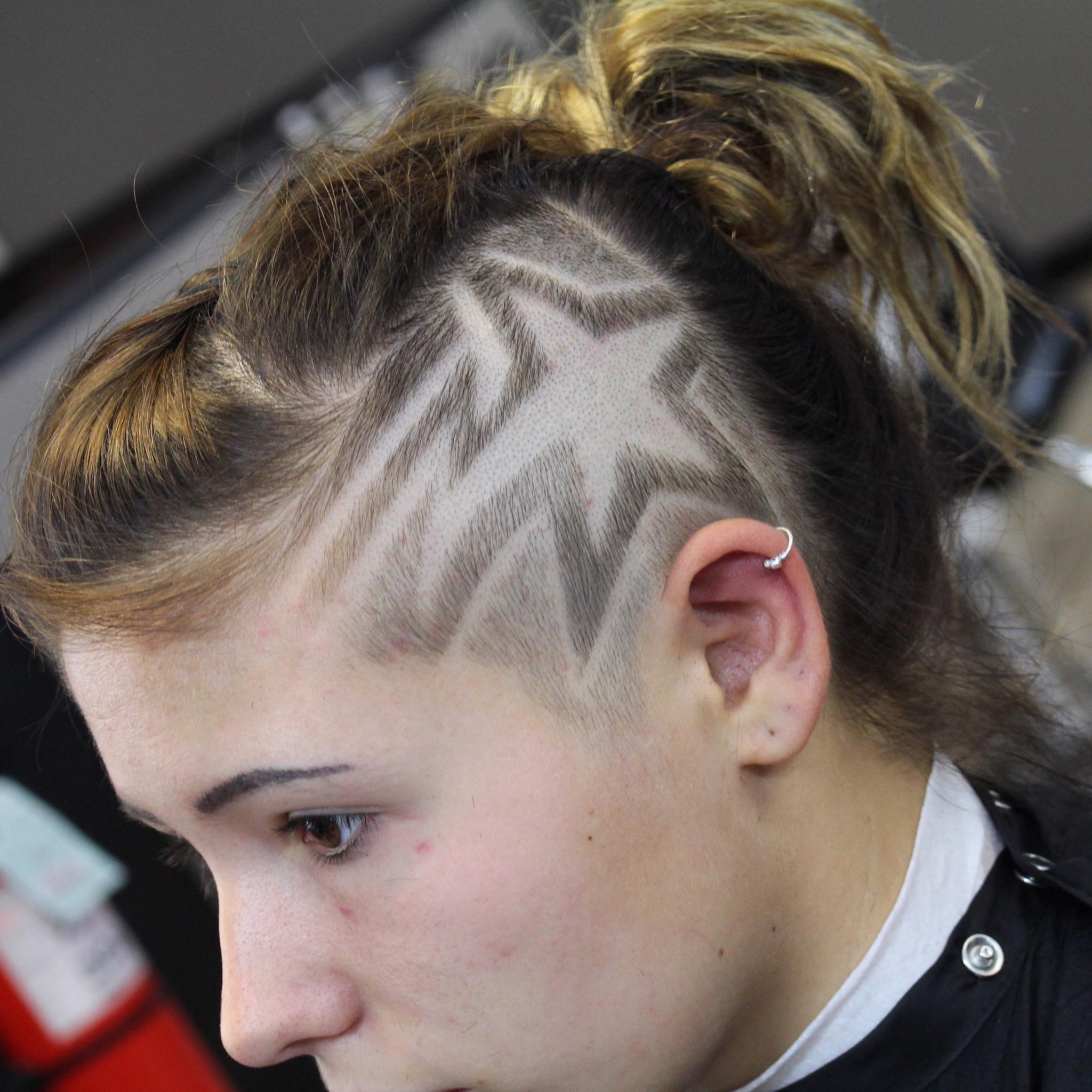 What artist inspires you and why?

Artists all over the world inspire me, but I would have to say that tattoo artists are one of my biggest inspirations. I sometimes see people's work and get inspired and transfer it into haircuts. It's just a very cool form of art.
Where can people view or purchase your work?
My work can be found on Facebook and Instagram. I would say that my Instagram is my portfolio. It's where most of my work goes. You can make appointments through Instagram or call the shop at (309)230-9399.