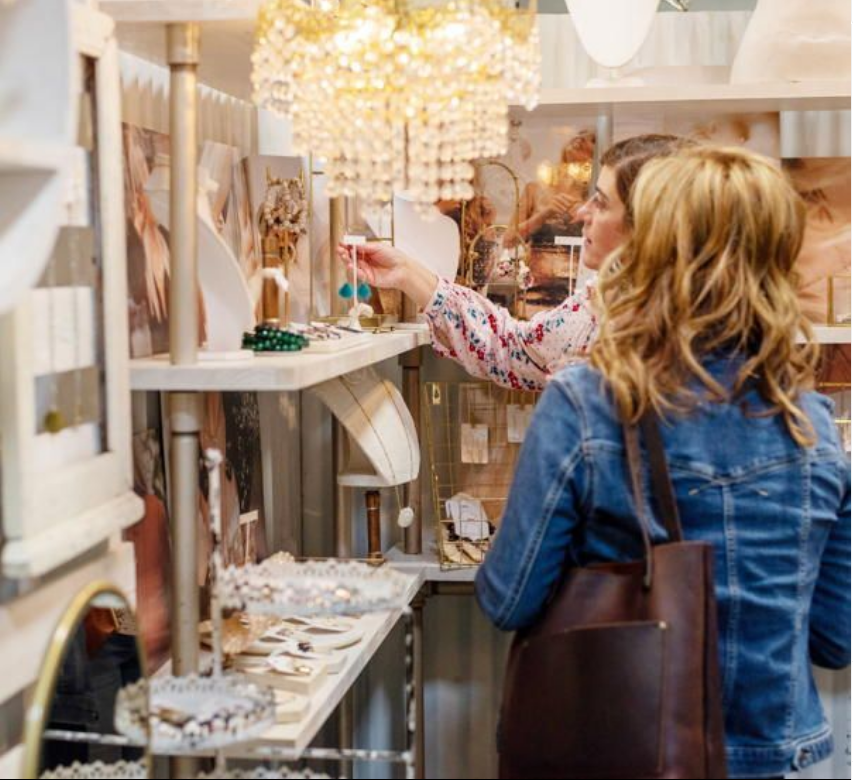 Hobnob Market is coming to Springfield this weekend – a great time to start your holiday shopping!
The market sells stylish goods with a vintage edge and clothing from boutiques. This year, there will be over 120 handmade and boutique vendors at the market.
The market will be open from 4-8 p.m. on Friday, Nov. 3, and 9 a.m. to 4 p.m. on Saturday, Nov. 4. The market is located at the Illinois State Fairgrounds inside the Expo Building.
The first Hobnob Market was hosted in November of 2012, and the event drew 800 shoppers. In the last decade, the market has grown substantially.
Hobnob Market was created by Scott and Holly Snelling. They began the market in 2012 after soul searching on how they wanted to live their lives and raise their children. They like to encourage anyone dreaming of starting a business to just do it, because while making risky decisions can be scary, but it is also often worth it.
For more information on the Hobnob Market, please visit https://hobnobmarket.com/.