Published: Thursday, September 21, 2017 11:46 AM
Brandace Cloud is a professional artist based in Wilsonville. She has a studio there and in Staunton. Cloud works in a variety of media, but specializes in photography and clay.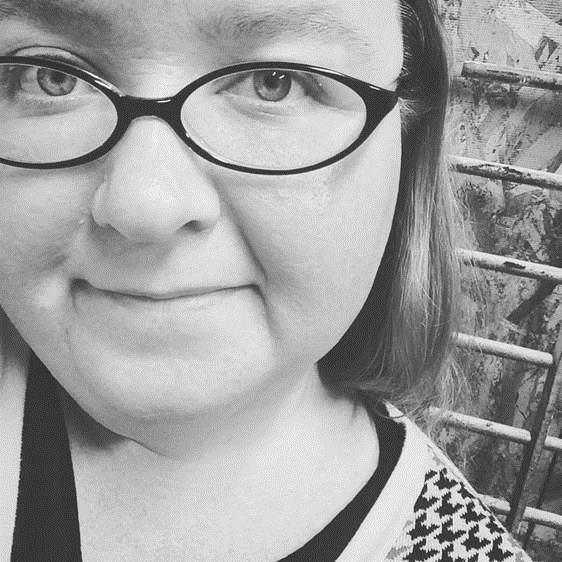 ILI: How long have you been an artist or when did you start? Was there a single incident or moment when you realized this was your passion?
BC: I have been making [art] most of my life, although I never realized that making [art] could be a living. My dad always encouraged me to work hard and make lots of money. But he also, through his actions and through his words, told me to find something I love to do. He worked hard his whole life working jobs he never really loved, so that our family could have a big fancy house and lots of things. While going through college I went through several different career choices. I tried for electrical engineering, computer programing, business, and then graphic design. I received my associate's degree in Graphic Design from Lewis and Clark Community College and was still trying to make lots of money, but found that art was what I really loved to do. I continued on to Webster University, where I figured I could still make money while taking photographs. I continued on that path until my final year when I took a clay class. The first day of class, I realized THIS was my calling. I was a potter. I was meant to play with dirt and fire. I have been a potter for six years now, and I've never looked back… never again doubted what I wanted to be.
ILI: Illinois has been factored into your work in the past. What does being able to live and work in Illinois mean to you?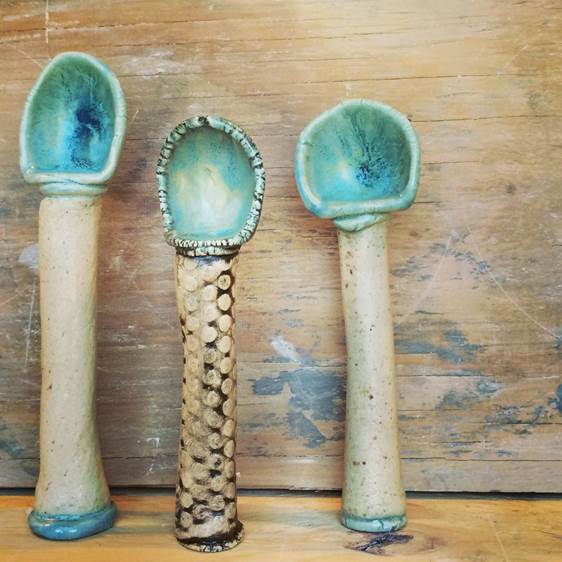 BC: Illinois is a major factor in my work through the images I put on my pots. I live in rural Illinois, where my "natural" landscape is plowed fields and stray trees. When I wondered what to decorate my pots with, it was intuitive to adorn my pots with images inspired by this landscape. In my tiny town of 600, my house sits on a dead-end street where owls live and play. These creatures also make their way onto my pots, but now have been abstracted to those parts of the animals that intrigue me the most – their eyes, their ever-searching, seeking eyes. What I learned from Webster was that as an artist I need to always be paying attention, always looking, always searching. Now the owl eyes float in a field of color, ever-searching, looking, wondering. My work would not be this, if not for my home in rural Illinois.

ILI: What do you like about Illinois?
BC: The thing that I love most about Illinois is the landscape that inspires me.
ILI: What is your favorite medium to work in?
BC: I am a potter at heart. Although I can work in other materials, clay is my passion.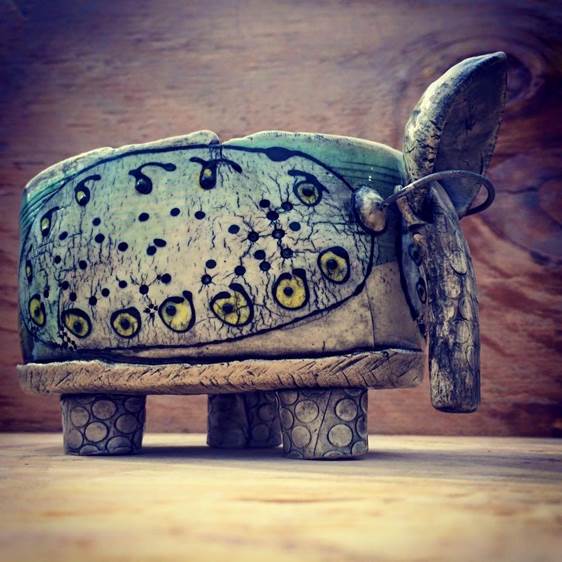 ILI: What artist inspires you and why?
BC: I am inspired by the artists around me. I feed off the creativity of my friends and those that make [art] around me, including my students! I teach art to kids as young as two years old, all the way through adults. The kids that I teach are unafraid of working, of creating. They are fearless. They make art for themselves. That is an inspiration.
If there is one professional artist that truly inspires me, it is Susan Bostwick, an artist that I admire and work closely with. She is a fellow potter, and Susan has taught me so much about how to be a successful artist through her optimism and joyful approach to art. Her work can be found at https://susanbostwickceramics.net/.
ILI: Where can people view or purchase your work?
BC: They can find it online on my website, www.brandacecloud.com, on Instagram at https://www.instagram.com/cloudstudios/ and Facebook at https://www.facebook.com/BrandaceCloudStudios.