Published: Monday, October 16, 2017 03:14 PM
Alexa Frank is an artist from Springfield who now resides in Chicago. She creates acrylic paintings using bright colors and high contrast.
How long have you been an artist or when did you start? Was there a single incident or moment when you realized this was your passion and if so, tell us about it?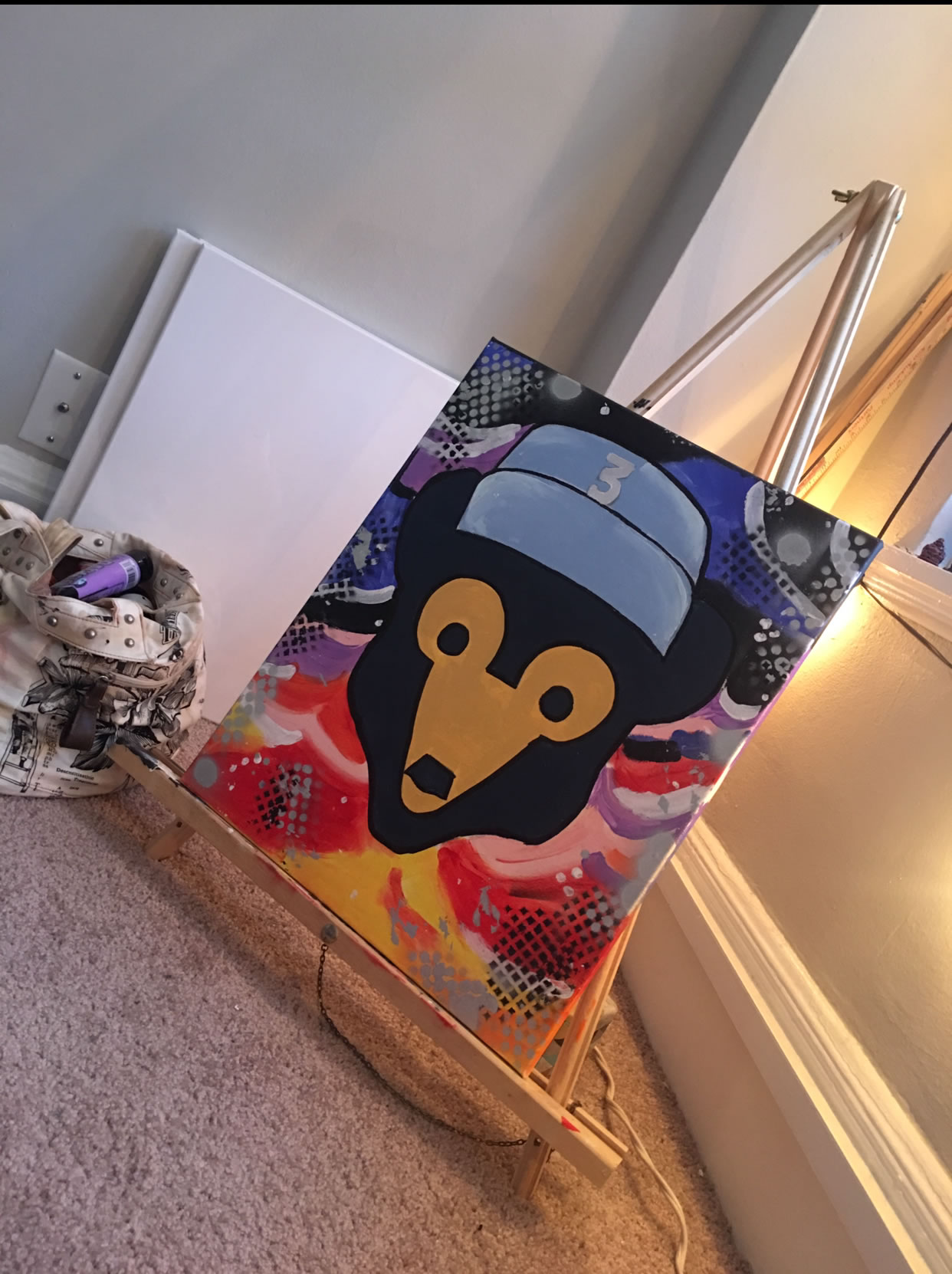 I took my first art class in high school; it was just a hobby at the time actually. In college I would paint simply for the joy of it. I love the feeling of the whole process… thinking of a dope idea, preparing and sketching, painting, and then the excitement of finally looking at the finished piece.
Illinois has been factored into your work in the past. What does being able to live and work in Illinois mean to you?

I have lived in Illinois my whole life, so I guess I am a little biased for this question. It helps to live and work in a place where you are surrounded by your family and friends, and it helps even more when they support your passion. So living in a place where I can do what I love and be with the people I love says it all right there.
What opportunities does Illinois present to local Illinois artists?
Local businesses in the Springfield area are always supporting local art, which is always so great to see walking in to places. I currently live in Chicago, and it seems like every weekend a different neighborhood has an art festival. The talent at these things… amazing!
What do you like about Illinois?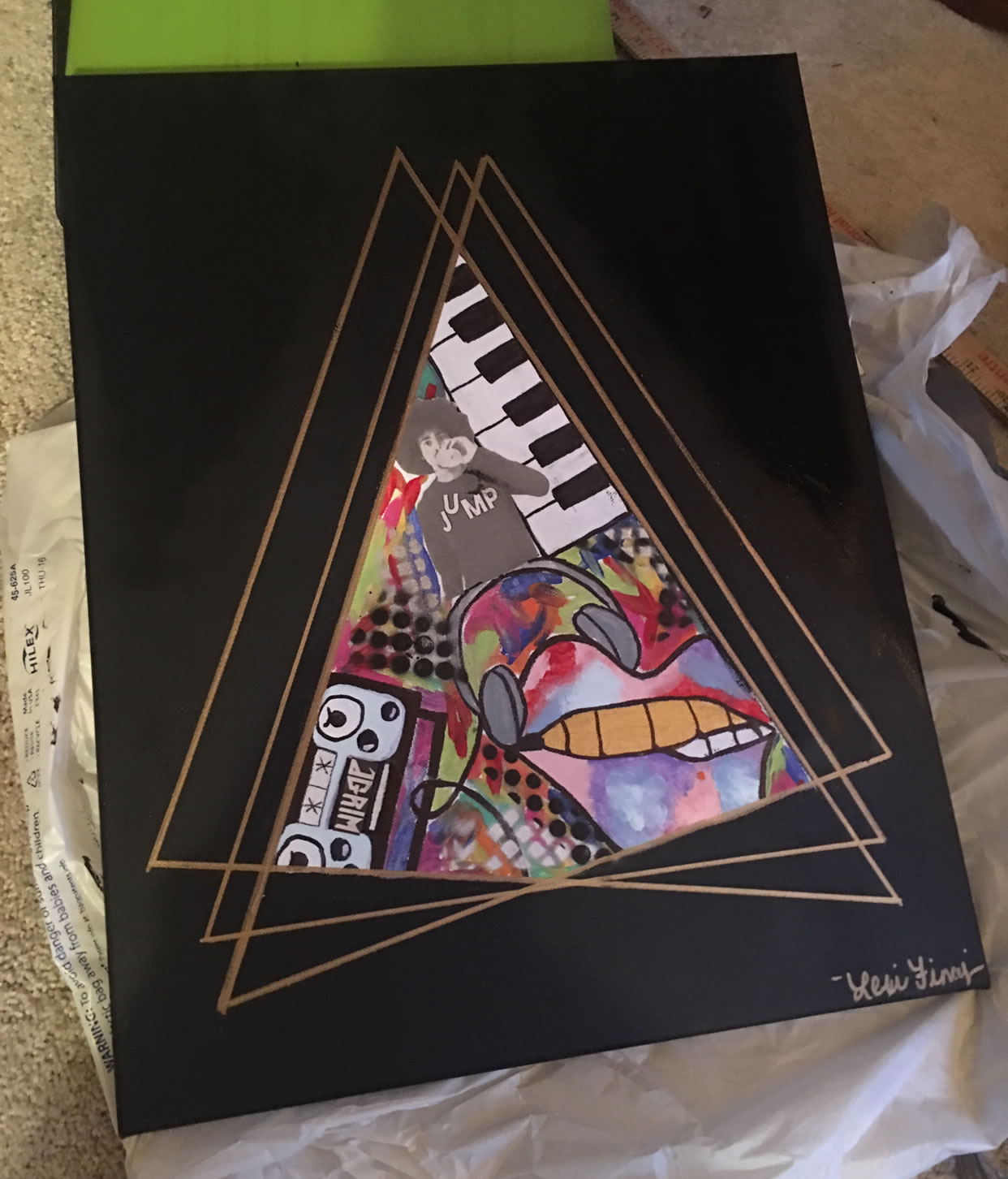 I love that I can get the best of both worlds in Illinois. I can enjoy the beautiful city of Chicago on a daily basis, and I can also enjoy weekends in Springfield spending time with my family. The balance is perfect.
What is your favorite medium to work in?
I love to paint with acrylic paints, especially bright colors and high contrast.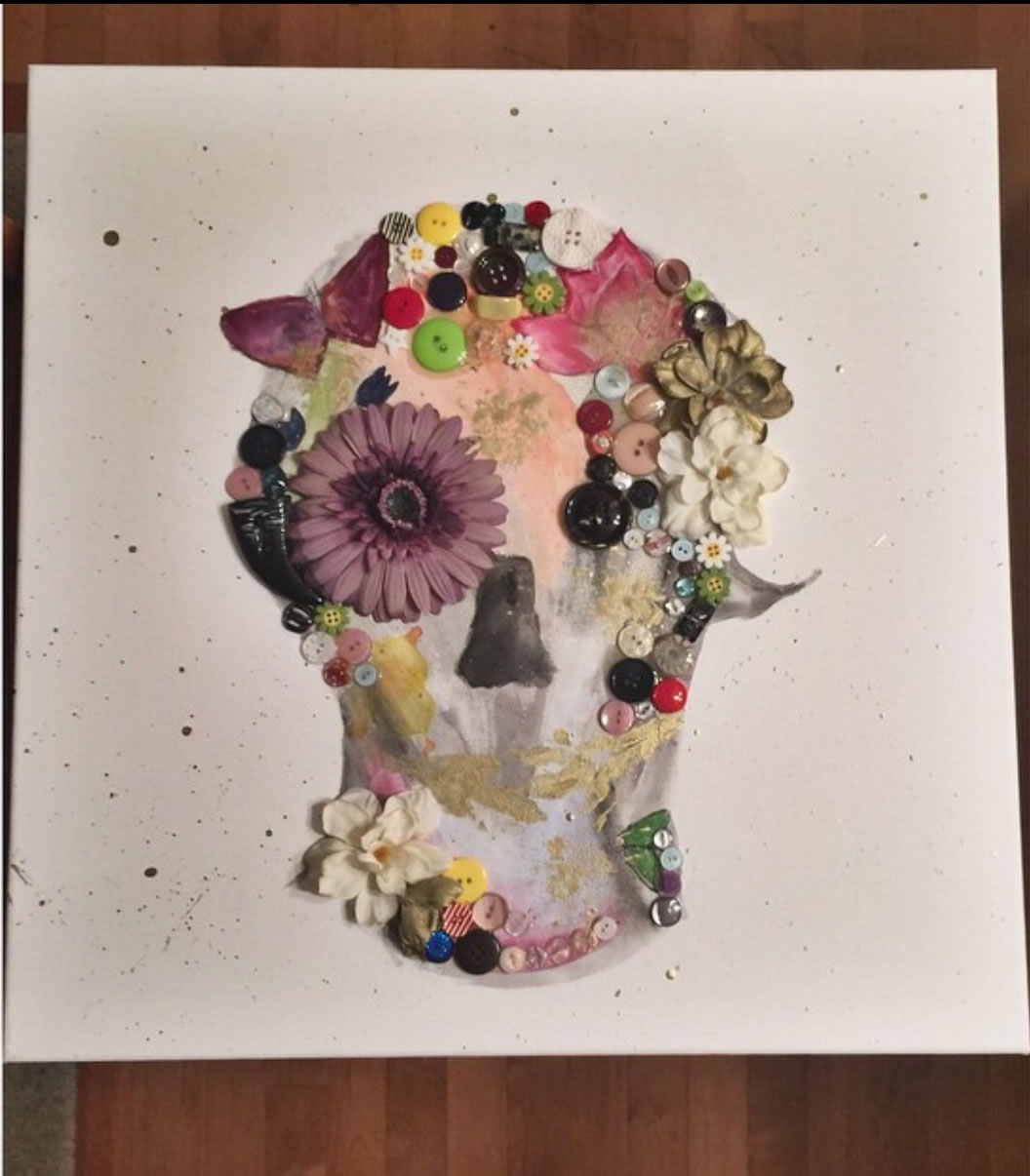 Where can people view or purchase your work?
People can view my work on Etsy by clicking here. I mainly do custom work so if people have ideas they throw them at me, and it's my job to make it come to life.
What artist inspires you and why?
Takashi Murakami has inspired me. He is a contemporary artist who loves to use pop culture and create artwork. He uses mixed media and loves to create pieces with both detail and abstraction. You can tell all of his work has a story behind it, which is the best part.