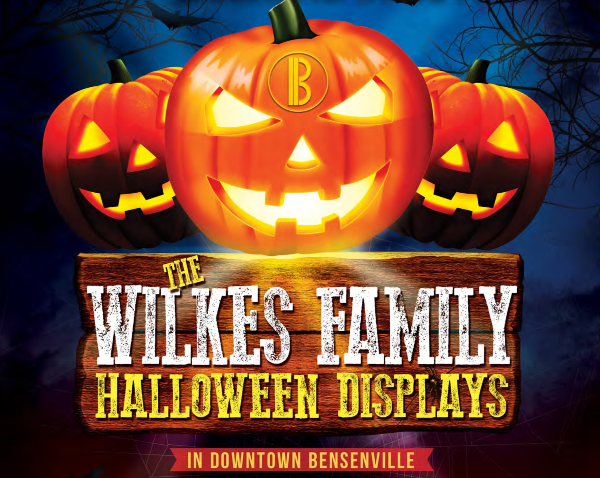 Since 1998, the Wilkes family has put on elaborate Halloween displays in their front yard for their whole neighborhood to enjoy. Now, decades later, the Wilkes family has garnered national attention with one million followers on TikTok, over 637,000 followers on Facebook and 77,000 on Instagram. This has enticed people from across the state and the country to visit the Wilkes Family Halloween Display.

Their tradition started while the family lived in the western suburbs of Chicago. Now in Bensenville, they have managed to maintain the tradition. Each year a different theme is selected for the display. They have honored countless horror movie classics including the "Halloween" franchise, "IT," "Saw" and many more. Each year the display grows creepier, eerier and more elaborate than the last!

This year, the family partnered with the Village of Bensenville to present their most elaborate display yet. The display has moved from their front yard to downtown Bensenville to provide the best possible experience for visitors and to allow for a larger area of fright. The display includes various animatronics, photo areas and different sections dedicated to iconic horror movie characters.

When visiting the display, expect to see the infamous couple Chucky and Tiffany, the slashers Jason, Michael Myers and Freddy Krueger, as well as other notorious characters.

The display, located at 12 S. Center St. in Bensenville, is open and free to the public. The hours of operation are dusk until 9 p.m. Sunday through Thursday, and dusk until 10 p.m. Friday and Saturday. Live actors are present Fridays and Saturdays. The display will operate through Oct. 31.

For more information, visit the Wilkes Family Halloween website.

Happy haunting!