Published: Thursday, October 29, 2015 01:51 PM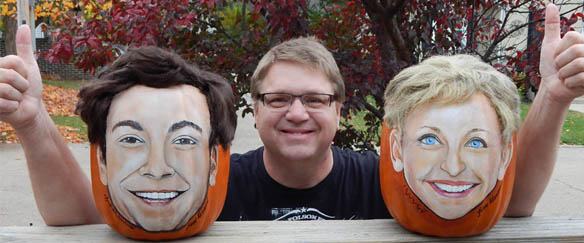 Pop artist John Kettman of LaSalle became interested in art at the young age of 3. He became a serious artist in high school and has gone on to complete portraits of many famous individuals, such as Abraham Lincoln. Kettman is also vying for his painting of Streator native Clyde Tombaugh – the famed astronomer who discovered Pluto – to be accepted as a U.S. Postal Service stamp. Kettman has a petition online attempting to persuade the Stamp Advisory Committee to use his artwork on a stamp. You can view the petition here.
One of Kettman's latest endeavors includes painting pumpkins with political candidates' faces. You can check out this article to learn more about this interesting project.
Read an interview with the native artist below.