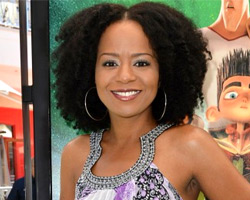 Tempestt Bledsoe was born Aug. 1, 1973 in Chicago.
Her acting career started when she as just 4 years old. She was in various commercials for Kellogg's Frosted Flakes. When she was 9 years old, she auditioned for The Cosby Show and got the part of the fourth child, Vanessa Huxtable.
The premier of The Cosby show was on September 20, 1984, when Bledsoe was 11 years old. The show was a huge success to viewers all over the US. It not only was full of comedy, but also redefined America's perception of African-American families. The Cosby Show had its final season in 1992.
After The Cosby Show, Bledsoe took time off from acting to complete her degree at NYU. She then moved to Los Angeles and ended up hosting her own talk show called The Tempestt Bledsoe Show in 1995. Bledsoe continues to appear on television. In 2006 she was on Celebrity Fit Club and in 2009, she and her boyfriend appeared on Househusbands of Hollywood.
The success of the Cosby Show was a good starting job for Bledsoe, and to some she will always be Vanessa Huxtable.
Learn more:
Tempestt Bledsoe's IMDB Profile