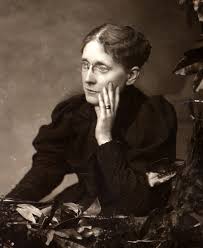 One hundred years ago this week, Illinois became the first state in the nation to ratify the 19th Amendment, and one Illinois woman played a key role in its success.
Although the amendment was named after Susan B. Anthony, Frances Willard, an activist from Evanston, provided major contributions in the fight for women's suffrage by linking women's political empowerment to the temperance movement.
Born in upstate New York, Willard moved to the Midwest with her family and settled in Evanston where she attended North Western Female College and began studying to become a teacher.
In 1871, she became the first president of Evanston College for Women, which later merged with Northwestern University where she became the dean of women.
After working at Northwestern, Willard co-founded and led the Women's Christian Temperance Union, which is still headquartered in Evanston to this day. There, she advocated for giving women access to the ballot to stop their husbands from wasting money from the weekly pay check to drink.
Her argument was convincing for many women who decided to join the movement and the two causes gained steam simultaneously as anti-alcohol legislators realized that by allowing women the right to vote, they could more easily achieve their goal of prohibition.
Willard did not live to see her goals of temperance and women's suffrage become a reality, but her work was critical to the success of both causes and was instrumental to the ratification of two amendments to the U.S. Constitution.
Each state is entitled to the placement of two statues in the U.S. Capitol, and in 1905, Illinois honored Willard by commissioning a statue of her to be placed there.