Published: Thursday, January 04, 2018 11:59 AM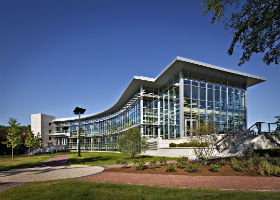 Lewis University has been named one of the best colleges for veterans, ranking fifth in the United States and first in Illinois, by College Choice, an independent ranking organization that utilizes data-driven research and methodology to help students and families find the best schools.

College Choice reviews a number of factors including institutional excellence, student satisfaction and return on investment to help develop its rankings.

Located in Romeoville, Lewis University offers more than 80 undergraduate majors, including options for Air Force ROTC through the Aerospace Studies program and Army ROTC through the Military Studies program. The university has also partnered with the Department of Defense to provide affordable, high-quality education globally.