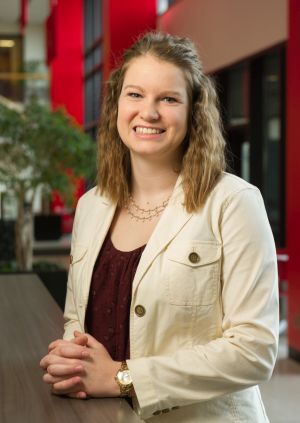 Illinois native and Southern Illinois University Edwardsville student Corinne Goodall recently was awarded the Eta Sigma Gamma Outstanding Undergraduate Major of the Year award by the National Health Education Honorary Society. The organization, founded in 1967, recognizes strong health education majors while also helping to prepare them for a career in health education.
Corinne was born and raised in Belleville and choose to attend college in Illinois because of the in-state tuition opportunities provided to her. She started at Southwestern Illinois College, where she went tuition free because of her excellent academic record in high school.
"Illinois is home to me. Illinois is wonderful because of the various landscapes and populations it houses. It is nice to be able to visit both the city and the country within a reasonable length of time," Goodall said about her home state.
She would then transfer to Southern Illinois University Edwardsville. After many semesters being undeclared, it was at SIUE where she found her career path in health education.
"I found health education by accident when I talked to a counselor at SIUE and told her my interests in the general health classes, helping people and volunteering. I fell in love with the field because of its diversity and preventive aspects," Goodall said.
Goodall hopes to help others learn the best ways to prevent disease and create a healthier community. But Goodall highlights SIUE as a rock for her education.
"As for SIUE, I could never have done all the things I have done and been awarded without it. Within the health education program, we have the best professors who genuinely care about their students' well-being and education," said Goodall.
Goodall went on to excel being nominated by her chapter advisor this year to receive the Outstanding Undergraduate Major of the Year. She will receive the award March 31 at the Society for Public Health Education.
Photo Courtesy of Southern Illinois University Edwardsville.