Published: Monday, October 23, 2017 02:07 PM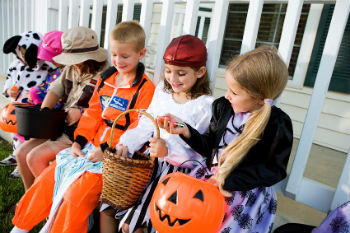 According to a study done by SmartAsset, the Midwest has the overall safest cities to trick-or-treat in. Seven of the top 10 cities were found in the Midwest, including two of our very own cities, Aurora and Elgin.

Aurora was ranked number 4 because of its low crime rates and its population density, which makes it not only safe but gives children the opportunity to have their bags filled by the end of the night. Aurora's trick-or-treating hours are 4:30 – 7 p.m. on Halloween.

Elgin was also recognized and ranked number 9 as one of the safest cities to trick-or-treat in by having the lowest property crime rate in the study. The city of Elgin has trick-or-treating hours on Halloween from 4 – 7 p.m.

Although the study recognized and applauded the top 10 safest cities, Joliet was close behind, ranked number 11.