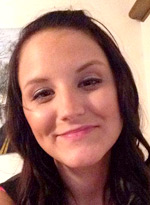 Rachel Brisbois is a self-taught artist born in Chicago, IL. She inherited much of her creativity from her family's diverse and long artistic history. Rachel's aim is to paint thought provoking subjects that beautify an otherwise transparent world.
Although she dabbles in various mediums, her paintbrush finds comfort in acrylic paint and ink. The artist prefers the fast drying nature of acrylic but enjoys the diluted blending power ink renders.
Rachel has shown her work at the Ottawa Art League Gallery, August Hill Winery, The Paint Box Gallery and more. Rachel is also a member of the Ottawa Art League. She lives in Wenona, IL.