Published: Friday, March 03, 2017 04:39 PM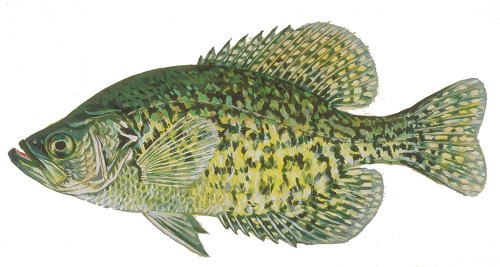 It is March in southern Illinois and there is no better time to fish at Crab Orchard Lake and National Wildlife Refuge just outside of Carbondale. At Crab Orchard Lake, mid-to-late March is crappie season as the fish travel through the lake for their yearly spawning frenzy.
But fishing is not the only point of interest in Crab Orchard Lake, just as Crab Orchard Lake is not the only point of interest in the Crab Orchard National Wildlife Preserve. Vacationers also go boating, swimming, picnicking, and camping along the lake, which sits on the northern edge of a national wildlife preserve.
Crab Orchard National Wildlife Preserve is home to a wide array of wildlife that call Illinois home. March is an ideal month to visit, because it is between winter, when bald eagles build massive nests in the trees, and spring, when wild turkeys strut through the park displaying their plumage.
In addition to a national wildlife preserve, the grounds also include a national wilderness area, one of just 750 in the United States. National wilderness areas are the most stringently-protected pieces of land as classified by the federal government. Because of its protected status, Crab Orchard National Wilderness Area may only be entered on foot, by canoe, or on horseback to preserve the land.
Crab Orchard National Wildlife Preserve shares its southern border with Shawnee National Forest, the only national forest in Illinois. Shawnee National Forest has approximately 280,000 acres of federally managed land with ample room for hunting, camping, hiking, fishing, horseback riding and much more.
Warm weather is fast approaching in Illinois, and the southern portion of the state is the place to be for anyone who appreciates the outdoors.