Published: Thursday, October 29, 2020 08:30 AM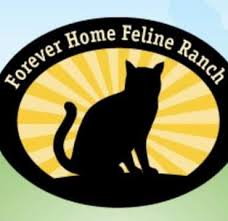 Did you know, that National Cat Day, celebrated on Oct. 29 each year, was created to raise awareness of the number of adoptable cats in need of loving homes. If you're looking to adopt, start at a local shelter or sanctuary, like Forever Home Feline Ranch (FHFR) in Springfield.
FHFR is a nonprofit organization focused on rescuing unwanted and homeless cats and kittens. The organization aims to give every cat possible a second chance at life, either in their sanctuary or in their new forever home. At FHFR, the cats are housed in an open environment where cages are not used. FHFR does not euthanize any cats housed in their shelter, and they hope to one day turn Central Illinois into a no kill-community.