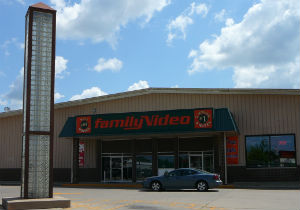 Though Blockbuster has but a few dozen stores left, Glenview-based company Family Video has expanded to 759 locations in 19 states and Canada. Last year the DVD rental company made an estimated $400 million in revenue and has seen significant growth under President Keith Hoogland.
In its heyday, Blockbuster operated over 9,000 stores and made $6 billion in revenue annually. While many have thought that the large movie rental companies faded due to the development of digital technology, Keith Hoogland cites poor business practices and contracts as the reason for the large movie rental companies' demise.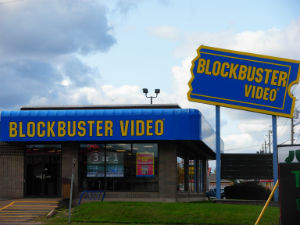 Family Video has taken a much different approach than big video chains like Movie Gallery and Blockbuster. The company has chosen to buy movies outright and keep all of the profits rather than accepting deals for discounted movies in exchange for shared revenue. Family Video stores are entirely company-owned and use many items that are made in-house, ranging from software to shelving.
Keith Hoogland has continued to adapt his ventures as the marketplace changes. As the market has changed, he's reduced the square footage of his

stores and leased the space to businesses like Subway, H&R Block and Marco's Pizza. In fact, Hoogland is the largest Marco's Pizza franchiser, operating 149 stores. Additionally, Hoogland has opened 11 fitness centers and a chain of electronics-repair stores. The businesses are managed by the parent company Highland Ventures (Hoogland means Highland in Dutch) and video continues to account for about 90 percent of Highland Ventures annual revenue.
The history of Family Video can be traced to 1946, when Keith Hoogland's grandfather Clarence opened an appliance distribution business. Keith's father Charlie took over in 1953. In the 1970s, the distribution business started to wane as mom-and-pop shops closed and suppliers choose direct sales over distributors. In 1978, with an overstock of videocassette tapes and a few real estate properties, Charlie Hoogland launched the Video Movie Club of Springfield, one of the very first movie-rental stores in the U.S.
Charlie Hoogland worried that technological advancements would soon render his cassette tapes irrelevant, but he figured that the real estate beneath the stores would remain valuable. He began a policy of paying off mortgages on his locations within five years, a practice that Family Video continues today. Forbes estimates the chain's real estate is worth as much as $750 million today.
In the 1980s, Charlie forged into rural markets, hypothesizing that larger competitors would maintain an advantage in big cities. Now 90 percent of Family Video's stores are in rural America where customers may have limited access to high-speed internet or be reluctant to use services such as Hulu and Netflix.
Over the years, Family Video has embedded itself within the community. When a new store opens, it's a community affair with snow cone machines, face painting and giveaways. Hoogland told Forbes that his stores have become gathering places like local coffee shops.
Family Video has in part remained competitive by offering new releases well before streaming sites. The copyright laws on physical discs are much less stringent than for streamed content, allowing Family Video to offer the latest films weeks or months before streaming outlets. This fact has also helped Family Video gain business with a younger crowd.
Though Hoogland realizes that his movie rental enterprise won't last forever, he will continue to use Family Video to increase his real estate portfolio.
For more information and to see the initial article, click here.